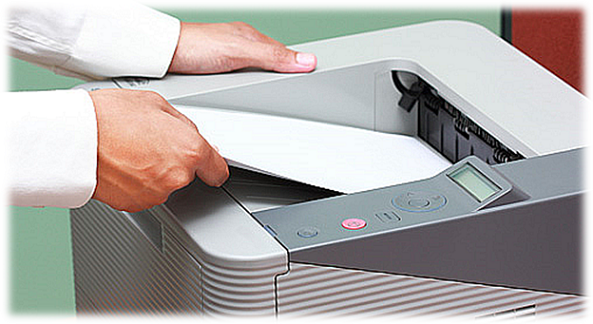 Analyzing Printer usage
A print spending analysis which identified printing as a common, high-volume business activity with the potential to yield significant cost savings through improved efficiencies and leveraged procurement.

A total print management solution includes assessment of an imaging fleet, procurement of new devices and consumables, improved management of existing devices, behavioral change management, and continuous process improvement.

This print management approach is designed to reduce the amount of printing equipment in use through optimization and right-sizing, minimize paper consumption through improved device settings and behavioral changes, streamline the supply replenishment process, and reduce the total cost of ownership (TCO) across federal agencies, bringing the government closer to the current print management best practices exhibited in private industry. It is estimated that using a consolidated acquisition approach can help agencies reduce their current print costs by as much as 30%.
Benefits of using the Print Management
Centralized Print Management provides the following benefits:
Availability of a fleet assessment and needs analysis which agencies can use to identify the size and makeup of their printer, copier, and multi-function device fleets and to benchmark the current outputs and total costs of operating those fleets. The fleet assessment process may also be used to recommend changes to the device fleets that will result in increased afficiencies of the existing device infrastructure and improve business workflow, while reducing overall costs.


Easy access to a wide range of printers, copiers, and multi-function devices that meet all Federal security and sustainability requirements, identified by the FSSI Commodity Team, with the lowest Total Cost of Ownership (TCO).


Consolidation of print output devices, consumables, and all related services into a "one stop shop" designed to improve management and increase cost transparency.


Collection and analysis of spend and print usage data to identify savings from improving print management behaviors (for example, increasing use of two-sided [duplex] printing) and from using more efficient equipment, and to identify opportunities for further cost reductions.


Flexibility in applying these improvements to specific locations or across entire departments and locations.
Total Cost of Ownership (TCO)
Total Cost of Ownership is defined as the price of the device, cost of consumables and supplies, maintenance and repair costs, and energy consumption costs. By tracking the TCO under the Device Plus procurement vehicle, agencies will become aware of all the cost drivers associated with printing and subsequently help them to better manage their printing costs.